Togliatti sounds Italian, doesn't it? Actually, it's in Russia. And it's the setting for one of the strangest business trips I've ever been on. Hilarious in retrospect, but unsettling at the time. And it definitely taught me never to rely on travel arrangements made by others….
I was going to accompany two German executives, to give them professional and technical support. They were to visit a factory that their company had recently acquired, and wanted to explore opportunities for further expansion in the country.
In the end, I'm not sure I contributed much more than being a tour guide, but even that role felt increasingly necessary as the trip went on. They'd told me that they had arranged everything, all I had to do was turn up…
For me, the trip started unremarkably in London, on a flight to Frankfurt where I was connecting and meeting up with my two German customers. The onward flight to Samara was leaving at midnight; by 23:30, the plane had already boarded, but there was no sign of them.
I phoned one. It sounded like I had reached a drunk at a noisy party.
Apparently that was the Executive Lounge where, it transpired, they'd been hunkered down since about 6. He and his colleague were obviously in no hurry to leave. In the end, I got the gate staff to call the lounge and get one of their colleagues to find them and escort them to the gate — where we finally boarded at 23:59, the door literally closing behind us. I just hoped they'd sober up by the time we landed….
Arrival… in the middle of the night
Which was at something like 4am local time — not an ideal time to arrive anywhere. The plane taxied to a halt on an apron. It was pitch dark — a single lamppost emitted minimal light. The "shuttle bus" to the terminal was an army-style truck, with portholes cut from the sides with an oxy torch, no glass. It was cold. It was black.
Even though I'd been to Russia before, it seemed that I was headed into the unknown. I was reminded of Le Carre novels. It already felt a very Russian experience.
The trauma of steering my intoxicated companions through immigration (again very Russian, a large, stern, severe, elderly lady with a rubber stamp) meant that we were last out of the terminal. The doors were immediately locked behind us. We found ourselves in a large and almost empty car park — just one vehicle, a Lada taxi, standing forlornly in the middle of a sea of tarmac. "Do we get the taxi?" I asked. "No, Michael is coming".
Michael, where are you?
Ten minutes later, and no Michael. "Why don't you call him?" I ask. "Good idea" replies Fritz, the junior of my two charges — but does nothing. "I assume you have his number?" I ask. "Yes", says Fritz. But still does nothing. "Where is it?". "In my bag". "Can you get it out?". "I suppose so". Even this exchange takes at least another 5 minutes.
Eventually, with great reluctance, Fritz excavated his rucksack and found the number, but then he would not call. He said his mobile was private, and he wouldn't make business calls on it. Even if that meant standing all night in a frozen car park in the middle of nowhere in the middle of Russia.
Reinhard to the rescue?
Reinhard, his boss, decided to take command. Or not. He majestically took out his (company) phone, dialled the number, and waited. Nothing happened. His phone package didn't allow international roaming….
So, it was up to me. A very sleepy woman answered (not surprising, it was 5am). "I will wake him up". This didn't sound promising. A long 30 seconds later, a sleepy Russian male voice. "What? Who are you?"
"We are your colleagues from Germany. We are at Samara airport. Are you coming soon?".
"But you are coming on Tuesday".
"Yes, today is Tuesday".
"Oh My God, Oh My God…. I thought you were leaving on Tuesday".
"Can you come and get us now?".
"Yes, I mean no, you are too far".
"So shall we get a taxi?"
"No, I mean yes…."
The negotiation
At least we had a decision. And a taxi — it was still there. All we needed was an address and a way to pay the taxi. At least Fritz knew what hotel we were going to. Reinhard approached the driver and showed him. The driver wrote down "2000 roubles" (about US$50 at the time).
That seemed a fortune for a short journey, so I intervened — and got close enough to smell the vodka and see the empty bottle lying on the passenger seat. I took his paper and wrote "800 roubles". Reinhard was shocked that I was attempting to negotiate the taxi fare. But the driver was unsurprised.
We settled on 1000. However, Reinhard and Fritz didn't have 1000 roubles. Nor had I, since I'd expected to change money at the airport on arrival and not anticipated it being closed. The driver, of course, didn't want Euros or Dollars or a credit card. The only answer was to get cash.
The money
I could see an ATM lit up in the airport arrival hall, but by now the doors were locked. Fortuitously, though, this coincided with the cleaners leaving — and they didn't seem to mind letting us back in. Next problem: the ATM only accepted Visa. Reinhard's business card was Mastercard. He did have a personal Visa — but didn't know the PIN.
He insisted on calling his wife, although by then it was around 3am in Germany. I understood enough German to realise that (a) she was shouting very loudly and (b) she was unamused. So was I (unamused). Once again, I had to come to the rescue.
At last, on the road….
Roubles in pocket, off we went, Reinhard in the front passenger seat, Fritz and I behind. I realised at this point that not only had I no idea where we were going, but nor did they. All we knew was the name of the hotel, and the fact it was in Togliatti. Fritz said it was a suburb of Samara.
More fool I for not checking before I left home…. It's actually 60km away, a long journey on a straight, empty road through a forest, with just occasional signposts saying "Moskva 1000km". Being sat next to a morose and uncommunicative Fritz, in a clapped-out Lada, and with the driver in front regularly slapping Reinhard on the shoulder and slurping more vodka (from a new bottle), this was a disquieting journey.
I think all three of us were equally surprised when we arrived at the hotel, still alive.
I paid the driver his thousand roubles — it was clear he was very happy, and I thought that I must have overpaid. But by then I didn't care, and it felt like a bargain for such a long trip anyway.
We found a girl standing by the reception, who introduced herself as the finance officer. She said that Michael had sent her to come and pay the taxi. Being told I'd already paid, she pressed 2000 roubles into my hand — and was dumbstruck when I handed 1000 back and told her I'd negotiated a better price. "But the fare is fixed, it is 2000 roubles. You cannot pay less". Oh well, I did.
At last, to business…
Michael was waiting there too. "Don't spend too long in the room, we have a busy day". As you might imagine, after that journey and experience I wasn't too enthusiastic. It was definitely going to be the Morning After The Night Before. But Michael had obviously forgotten that he'd told me in the night that he was expecting us the following day, and he'd arranged all the meetings for the next day too. So a lot of time was spent hanging around while he tried and failed to reschedule everything.
A result was that we had the surreal and — given the circumstances — somewhat Kafkaesque situation of having the "final wrap-up meeting" in the middle of the first day.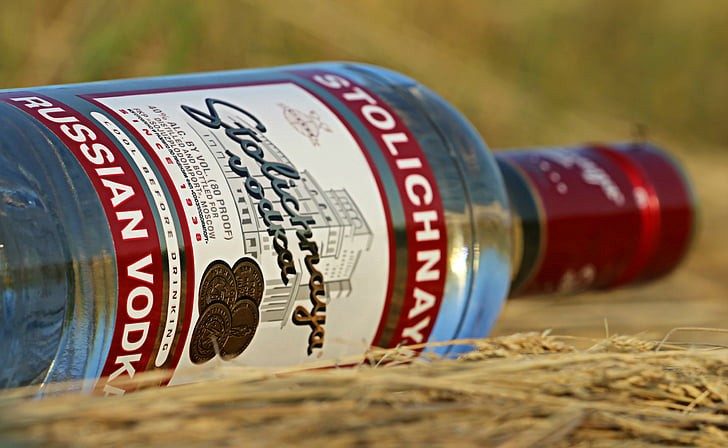 And the celebratory dinner…
The real final event, however, was on the following day, when Reinhard and Fritz insisted on taking everyone for dinner. Well, perhaps not everyone, but a lot more people than we'd met over the previous two days. All men.
Although a business dinner in Russia features food, the key component is vodka.
The more people around the table, the more toasts that are made. Toasts only stop when either (a) nobody else will order a bottle of vodka or (b) nobody can stand up any more. We were approaching (b) when Reinhard grabbed me, pulled me into a corner and told me that he couldn't pay. Even if he could, there was no way that he could expense it. So, guess what?
I had little consciousness of what I was paying, but, from memory, it was around US$ 2000. It was the first time that the term "Professional Services" on one of my client invoices required such a stretch of the imagination.
Checking out…
I thought we'd finished, but no, even leaving for the airport next morning brought its own drama, when Fritz simply failed to appear. He didn't answer the room phone. He didn't answer when we knocked on the door. Eventually, after nearly an hour, the very large and fierce "Floor Manager" lady went and unlocked the room — and found him calmly sitting in the bathroom. He said later he hadn't changed his watch from German time so thought it was 2 hours earlier.
We didn't get another word from Fritz, who spent the rest of the journey (and, I'm told, at least a week afterwards) dying from embarrassment.
Reinhard spent the journey to the airport complaining that everything was his PA's fault. I didn't believe him. It was at least partly my fault, for assuming that the arrangements had been made properly and trusting others to organise the trip.
Of course now, about 15 years later, much of this might never have happened, as we have almost universal mobile roaming, ATMs take every type of card, Google Maps can show you where you're going at any time on demand…. But lots can still go wrong.
Lessons learnt…
If you leave someone else to plan a trip, make sure the itinerary is detailed, written down and reviewed by all travellers and your destination hosts in advance.

If you're expecting to be met, call in advance to reconfirm.

Carry many cards, and, if you're not a regular traveller, tell the issuer where you are going.

Make sure your phone is registered for roaming.
And that's all even before you check (and check again) that your business schedule is all worked out.
Note — although this is a true story, my recollection may not be perfect, and all the names have been changed.
Oliver Dowson, the author, welcomes comments, and also offers complimentary initial discussions on Russia or any other country and any aspect of international expansion to subscribers to growinternational.org – just get in touch via our contact page