Pay attention! Sit still! Keep reading to the end of this article!
I really hope you do, but, sadly, a lot of people simply can't. They suffer from ADHD – Attention Deficit Hyperactivity Disorder. It affects around 10% of the population, and it's perhaps most obvious in children. Who doesn't know kids who won't sit still or finish their homework? Where it's acute, it's a big impact on the mental health not only of the individual, but all those around them, particularly their family. In children, ADHD limits their academic achievements; in adults, it can drastically reduce productivity. In all, it inhibits social development and interaction.
Neither approach is ideal, which goes part way to explaining why nearly 40% of sufferers go untreated. Medicines often have unwanted side-effects, and patients have to stick to the dosage regime, which can't be relied on. Psychological treatment can't be done remotely; it requires face to face consultations occupying a lot of scarce professional time, complicated by the fact that patients can't always be relied on to turn up for appointments. Both methods are also expensive.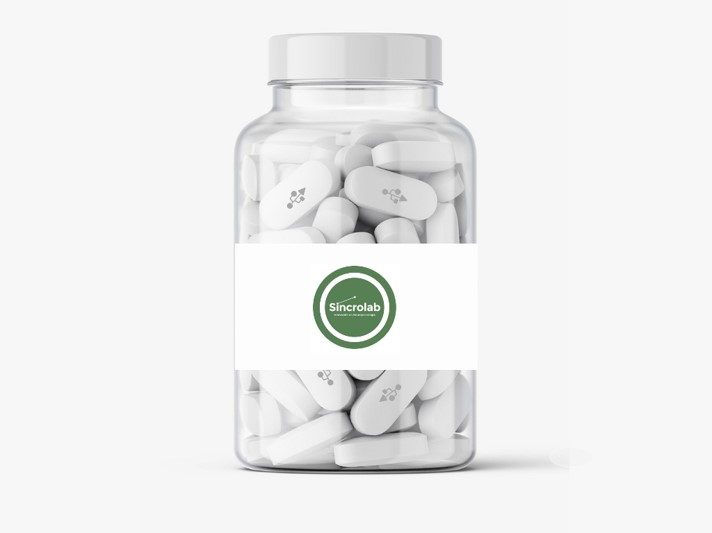 A digital drug to treat ADHD
But now there's a new alternative treatment, delivered digitally through an app that leverages an Artificial Intelligence engine to adapt the treatment to the individual as they progress. Yes, it's an app – but not one anyone can download from the App or Play stores.
But hang on, how can one expect hyperactive patients with attention disorders to actually use the app correctly and for long enough? That's where the dosage element comes in. New users get short, simple sessions, but as they get more inquisitive and addicted, the sessions automatically become longer and more involved, delivering more satisfaction to the patient/user, and more detailed results to the clinician. As you'd expect, a patient spending longer using the app is one clear signal that the therapy is working.
I learnt about this impressive advance of digital medicine in a recent meeting I had with Ignacio (Nacho) de Ramon, CEO of Sincrolab, and his team at their offices in Madrid.
Nacho is a neuropsychologist and the team comprises both other specialists and data scientists. One couldn't hope to meet a more enthusiastic or smarter group of young professionals. More importantly, since I'm no medical specialist (and certainly no neuropsychologist!), they didn't blind me with science – they demonstrated the methodology and the math behind it lucidly, and, in just an hour, got me as enthusiastic as them!
How does a digital drug work?
So how does Sincrolab work? For the patient, it's essentially playing an addictive computer game. The philosophy is that cognitive training through carefully drafted videogames improves learning and stimulates brain function.
The first step is for the clinician to configure the app appropriate to the patient's cognitive profile. Once they start playing, the AI behind the scenes kicks in, dynamically adapting the app to get the best results for the patient. As they play, each patient's activity is being tracked, analysed and reported back to their clinician via an online platform.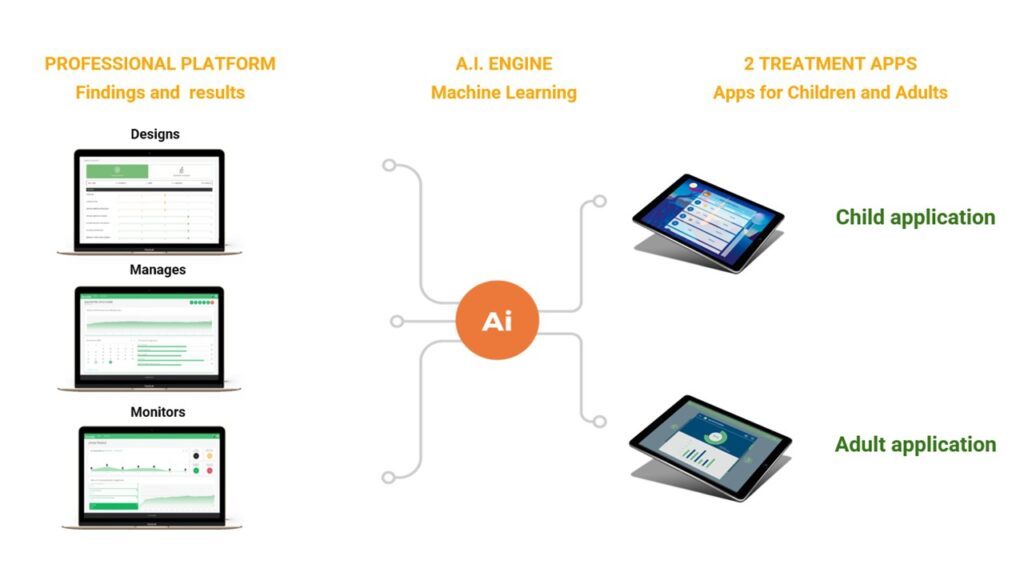 ADHD professionals who have been involved in the trials are universally enthusiastic. They note the versatility of the platform, the fact that it has many user profiles that recognise the wide variety of user characteristics and variables, and they enthuse about the comprehensive nature of the clinician interface, and that it delivers both statistical and graphical results.
For the patient, it's not the sort of app/game that they'll quickly tire of. There's plenty of variety, and while the patients are entertaining themselves, they're testing different cognitive capacities and generating more useful information for their consultants.
Unlike medicines or psychological consultations, there's no need to keep to fixed times; not only can the app be played anytime, it can be paused and resumed, and instructions are a click away if the patient forgets what they need to do. The healthcare provider pays a monthly subscription for each active user; it's considerably cheaper than medicines or, of course, face-to-face consultations.
Sincrolab's digital drug is not just for ADHD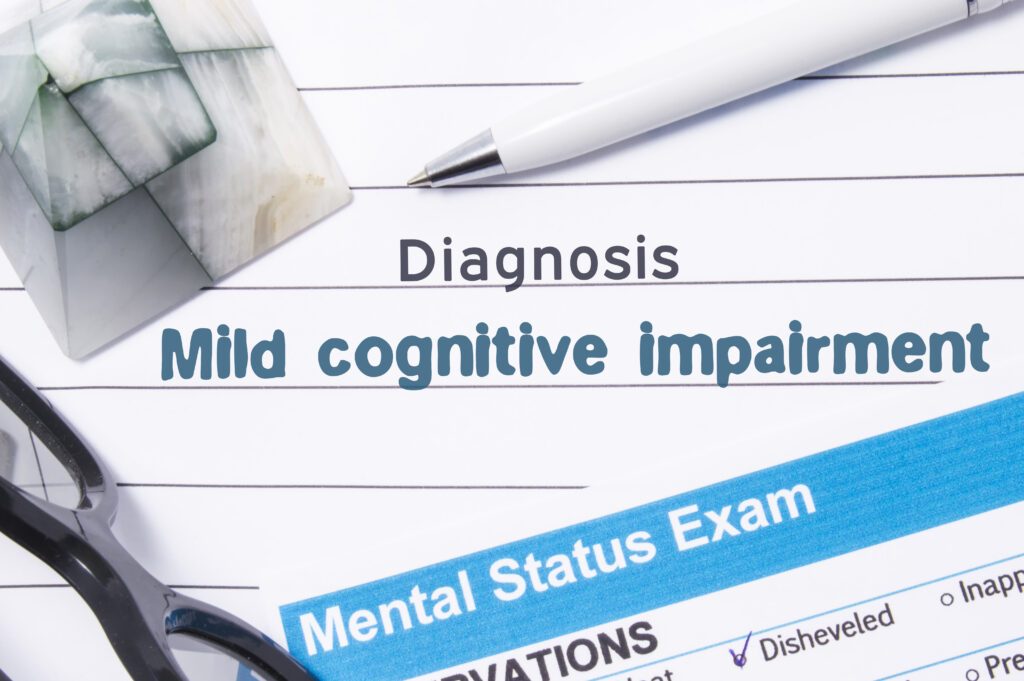 Sincrolab doesn't only work for children with ADHD; there's an adult version too, aimed at the 10% or more of the elderly who suffer from Mild Cognitive Impairment (MCI).
MCI is often a result of other illnesses such as cancer or strokes, and can be a preamble to dementia and Alzheimer's. Sincrolab can aid diagnosis, and by stimulating brain function, can potentially postpone the onset of those debilitating illnesses. There are several other potential applications, such as autism, helping brain recovery after trauma and, now, in Long Covid.
Just as medicines are expertly licenced and regulated, digital therapeutics also have to meet demanding standards before they can be prescribed to patients. In the case of Europe, that means getting a CE Mark, and the USA needs FDA approval. Having successfully proven the results in large scale tests, Sincrolab is now in the process of seeking both.
"We've got a world-beating product, but now our problem is money", says Nacho. "Just the work we need to do to get CE and FDA approvals and building the business to support sales across Europe will require a Series A investment. Investors can expect returns from sales to private mental health centres and professionals, as we're already doing, and, in due course, from national health systems". Given the ubiquity of ADHD and MCI, the obvious advantages of digital therapeutics and the fact that Sincrolab is a proven product, I'm sure that investors will be lining up at his door.
Still with me? Excellent.
Now, do you remember what I was saying in the first paragraph? Me neither, but I hope that's not a sign of Minor Cognitive Impairment. But if it is, I hope my practitioner will prescribe Sincrolab. I've witnessed its success.
If you've got any questions and/or would like to know more about Sincrolab, get in touch with us via the links in our contacts page and we'll pass them on to Ignacio and his team without delay.