Want to Become an Expert in Free Trade Agreements? #34
Free Trade Agreements (FTAs) are treaties between two or more countries that dictate the tariffs, taxes and duties imposed on imports and exports, and the regulations that are applied on quality, safety and other relevant matters.
Not all Trade Agreements are free – and even in a Free Trade Agreement, it's not necessarily the case that all imports and exports are zero-rated. Nevertheless, the term is invariably used – and the "free" is just one of the many wrong assumptions and misunderstandings that many people (including many politicians) have.
LISTEN NOW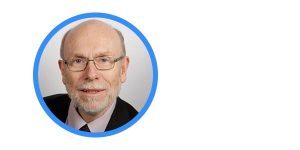 Similar works
Any facts and opinions presented in this content are those of the author or speaker. The inclusion of this content on the Grow through International Expansion platform does not imply endorsement by the platform owners of such facts and opinions nor by any business represented by interviewees or contributors. Whilst every care is taken to check facts and figures, we accept no responsibility for their accuracy. Please advise us of any discrepancy and we will endeavour to correct the information as quickly as possible.