Reimagining your business – and yourself #59
Sometimes, something happens that makes a business owner realise that their business really needs a whole new approach if it's to succeed. 
Sometimes, that something is forced upon them. Like now. 
In a month, two months, three month's time, life will begin to return to normal. None of us know, but we all already suspect that the "new normal" won't be like the one before – the normal of just a few weeks ago.
What is that going to mean for your business? Can you just carry on from where you left off? Will your established customers all come back, and will new ones come naturally like they did before? Will your competitors be the same?
No doubt for some of us, it'll be a case of plus change….
But many of us will be looking for a new approach. 
The change we know
The internet has been a major part of our lives for quite a few years now – but in just a few weeks, the lockdown has educated the uninitiated, converted the doubters and made it a necessity as fundamental to our lives – both domestic and business – as water and electricity. Zoom and Skype are now part of every working day, and those who never got around to trying out webinars and podcasts have become committed followers. In our home life we rely on our smartphones for the news and Netflix, YouTube and iPlayer provide our entertainment. Families and friends connect by WhatsApp and Facetime. Millions catch up with more distant acquaintances using Facebook and Instagram. 
None of that is going to go away now. 
So – as business starts to ramp up again, how can you exploit and apply all the opportunities that the internet has to your business? Especially as you need to concentrate on refocusing to reflect the changed market?
There is no single answer or common solution – but every single business can benefit from the internet – and you'll need it now more than ever. You've probably already got a website, and you may market on social networks – but, however internet-savvy you are, it's time to re-evaluate. And, of course, if you haven't even got a website…. 
But there's a big problem. Money. Whilst the lockdown has enhanced the opportunities of the internet, it's had a massive negative effect on the economies of every country and almost every business. Now there's going to be a recession. Even if you've been able to trade through the lockdown, you'll almost certainly be poorer – and many businesses will be on the ropes. New websites, social media posts and internet marketing all costs money that you probably don't have. 
Off-the-shelf solutions won't achieve the results you need
Doing all that yourself is tough – much tougher than it might look at first. It also takes a lot of time – time you need to dedicate to managing and building your business in other ways. Keeping up the quality and the frequency of your digital presence can only be done through dedication. 
I consider starting GrowInternational two years ago as reinventing my business. There were very different circumstances at the time, of course, but essentially it was political forces beyond my control that forced me to either give up or reinvent. I didn't want to give up. I was an enthusiastic user of social media and I had started listening to podcasts, and had a rough idea that was a good place to start the reinvention.
I knew that I couldn't do it all myself, so looked around for what I discovered are called digital agencies. I didn't want to spend much money, so I looked at the packages that some of them offer. It certainly looked like they would do everything I needed for a few hundred pounds a month. 
Unsurprisingly, that only buys the most basic service. Everything else came on top, and they all wanted to sell advertising on Facebook, Instagram, LinkedIn and the like that would quickly make the cost add up – and with artwork and things like that would be well into the thousands. And I'd still have to do all the preparation and creative work myself. 
However, I was lucky to find professional help that understood the need. A small company called VINX. They helped in every way, from just thinking about what needed to be done, honing the strategy and then doing the lion's share of the work. Every week, week on week. 
I can't recommend strongly enough that every small and medium business needs to hire a company like that to help it reinvent itself and make the most of the internet and social media.
They brought techniques that they'd developed, and they worked. They've adapted to our specific needs and improved them. In any case, there's no single standard method – every company is different, every founder is different.
It's always felt like I've been their only or most valued customer. 
Firstly, they spent enough time working with me to understand the business and the market. They've also gone on learning; they come to meet me at least once a month, catching up on business evolution, reviewing progress and adapting to improve. 
VINX also manage the whole internet "package" – so website, social media posts, blogs, podcasts, webinars, videos. I write my own articles, but they even have good authors who write articles to post with their customers' byline. Their artists prepare and refine graphical content. They have analysts who check that the content is reaching the right audience and getting the reception I hope for, and extract all the numbers to confirm what's working and what's not. 
Best of all, they manage to deliver all this at an affordable price, with measurable results, month after month.
One of the really interesting things that we did together was to take the concept of Thought Leadership and build a personality and brand behind that. 
In professional service businesses, there's huge value in using social media and internet-based services to promote your business – but, if you're a visionary and inspirational founder, or there's one in the company, you could double the value by using those digital tools to develop personal thought leadership too.
Thought Leadership means not just being an inspiration to your staff and colleagues, but to your current and prospective customers too? 
If you're not maximising your impact on your customers, and your potential customers don't know about and appreciate your knowledge and inspiration, you're definitely missing a trick – and missing out on business.
Building the Founder's image as a Thought Leader as well as the business itself as unique in its sector is done through targeted and frequent social media postings of quality insightful content that leads back to you and your company. Of course, you need to get the content in front of the people who matter – those who will be your future customers and those who influence them. 
That content might be articles or comments, or videos, or podcasts like the one that accompanies this article. It helps if, like me, you don't mind the sound of your own voice – but even if you do, you'll get used to it. Every founder is by definition a sales person and an expert in his or her field. Talk about it, write about it, and get your knowledge and thoughts out there. You'd be surprised how big an audience you can build up with a bit of help – I certainly was! 
So the internet, better web sites, social media, blogs, articles, comments, posts, podcasts, videos – they can all help you, and what's more, in this brave "new normal" world, you need them. But take my advice, don't try to do it all yourself. Be involved, but get help.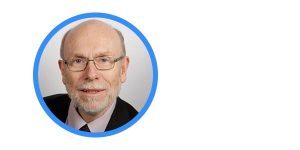 In the podcast Oliver refers to the digital media company he and GrowInternational have worked with, VINX – for more details check https://vinxdigital.com 
More details can be found on the links below.
LISTEN NOW
CONTACT DETAILS AND LINKS
You can find more information about VINX Digital on the following links:
Website: www.vinxdigital.com
Similar works
Any facts and opinions presented in this content are those of the author or speaker. The inclusion of this content on the Grow through International Expansion platform does not imply endorsement by the platform owners of such facts and opinions nor by any business represented by interviewees or contributors. Whilst every care is taken to check facts and figures, we accept no responsibility for their accuracy. Please advise us of any discrepancy and we will endeavour to correct the information as quickly as possible.