The Future is Digital for International B2B Services #60
Like it or not, new international business expansion depends on travel. Maintaining and growing existing business too, whatever one's definition of international business – export, import, outsourcing, licensing, or operations of any kind in other countries. Sure, there are a number of established ways one can do many kinds of business in other countries without leaving home – selling online, using local distributors and agents, and so on – but without actually going there,  seeing and understanding the market for oneself, and making face to face contact with local people one needs to work with, a company will at best miss out on many of the best opportunities and at worst risks reputational and financial damage.
International travel will at best be disrupted, and in all cases difficult and more problematic, for at least another year. There will probably be fewer flights on fewer airlines, so there'll be more need to make connections. Airport routines will become lengthier. So, door to door journey times will increase a lot – maybe by more than 100% for short haul destinations – and it will all be more hassle and, needing to wear face masks and with limited inflight facilities, probably a lot less pleasurable too. Probably a lot of people won't want to travel, at least for a time, and it's even more probable that their partners and families will try to dissuade them.
As I talked about in a previous podcast episode, there is a real need to reimagine every business to make the most of digital media. We've all of us – all over the world – got used to video chats using Zoom and Skype, messaging using WhatsApp, participating in webinars and shopping for everything online.
So why can't that be applied to international business? Why do any of us need to travel anywhere on business any more?
On the face of it, e-commerce companies selling physical products can sell internationally without travelling anywhere. As long as there are no regulatory issues, the company can cope with any documentation needed and currency and shipping aren't issues, and that returns and refunds can be managed efficiently, arguably there's no problem. However, even with all those bases covered, there's the issue of marketing and advertising. Those have to use media that local people will see and adapt to the local culture – including willingness to buy from an overseas vendor. The product itself might have to be adapted too. If you have a range of products, you'll certainly find that what sells well in your home country doesn't sell as well in another, but that there's a market there for things few people want to buy here.
The easiest route is no doubt e-commerce trading platforms, like Amazon and Shopify. There are many, but it's reasonably easy to find the best ones for each country – they're not necessarily the same the world over. Each of them is likely to have a tie-in with a favoured logistics provider. It's a route that's heavily promoted to retailers, whether or not they've used e-commerce already in their own country. In fact, it's even promoted here in the UK by DIT. Obviously they have a mission to increase exports, but be warned that you're likely to be led to vendors, advisors and platform who are paying for the privilege of being recommended, who won't know or care much about your product and, even if they do have experience in the country you're aiming to reach, are very unlikely to have an insight into your particular market.
It's not always an ideal solution. The marketing and administration may all be done for you, but all these platforms charge vendors significant sums, and you need to assess whether you can generate sufficient profit selling at a locally competitive price. There's also a big risk that your products will be lost in a sea of competitors' similar or identical products. For example, I was looking on Amazon today for something I need, and found literally dozens of pages each showing 20 or more seemingly identical items, all sold by different vendors. Guess what? I chose the cheapest from page 1.
But, if you can't go and check it out for yourself, it's at least a first step.
Most of the business people I talk to myself, though, don't sell physical products. Like 80% of the British economy, they're in the services sector. You can't sell a service on Amazon.
Some services lend themselves to overseas sales more easily than others. It's easy to see how one can "export" an architectural design or perhaps some legal services without needing to travel, or at least perhaps only a few times. Much less easy to sell financial services or some kinds of training without being there in person. And most hairdressers and local accountancy firms don't even contemplate doing any business abroad.
Let's face it, the architects, engineers and consultants who have sold their services abroad before now are going to face big challenges to maintain and grow their business; those that haven't yet started will probably now not even consider it for at least a few years – they'll have too much to think about at home.
Such businesses are likely to be missing a trick or two by closing their eyes to international business, while those that have done business abroad in the past shouldn't be giving up just because their old business model no longer works as well as it did.
Now is the time to REIMAGINE every business.
Every business owner knows they need to make changes just to succeed in the New Normal. But social distancing shouldn't need to mean having to reduce the number of customers that you serve or deliver services with fewer resources. Let's not allow what's happened to drive our businesses downhill. True, all around us lies news of companies going into administration or laying off staff or downsizing in other ways – but that doesn't mean it has to happen to you and your business.
Growing internationally means additional markets and additional opportunities. And before you think that I'm leading off on the same old tack as before, yes, I know that business has been terrible or non-existent for the past few months and that you've been haemorraging whatever cash you've had, and that you certainly don't want to start making big investments in anything, let alone overseas markets that you know little about and don't have the time, never mind the money, to work on.
And maybe international business really isn't for you and really wouldn't help. You still need to take the opportunity now to reimagine your business.
What does reimagining mean? And what's it's purpose? And how do you go about it?
Let's start from basics. Obviously you want to protect whatever business you currently have and can maintain from existing customers. From that perspective, the changes you need to make are solely those that enable you to continue to deliver your services or products efficiently and profitably in the New Normal.
However, I'm really thinking ahead – to growing your business, or even just getting it started if you don't have any significant customer base yet.
Then, if you are a Founder or Owner, you need to start with a blank sheet of paper – or at least one with as few constraints on it as possible.
What things are you good at, that you love doing, that others want and will be willing to pay for? Just concentrate on those for now. Let's face it, you'll never be successful selling things you're not as good at as others, nor will you be happy doing things you hate. You want your business – and yourself – to be seen as the best there is in your specialist field.
My own experience is that you need some independent outside help to get you thinking really clearly about this. There are specialists out there – you may have listened to an earlier episode of Grow through International Expansion a few months back where I talked with Dan Simmons of Propelia. If you didn't catch it, please do find it on our website or app and take a listen.
You also need to think about how you are going to sell those services in the future. As I was saying at the start of this episode, the lockdown has really given a fillip to digital media, from Zoom conferencing to social media, webinars and even podcasts like this one. These media can all be used very effectively – and very economically – to help promote and grow your business. They can be used to attract new customers, build your corporate and personal brand and influence, and of course to sell your services and even deliver some or all of them.
You'll also need help to apply all these digital tools effectively.
There's a lot that you can do for free – posts on LinkedIn, Instagram, Twitter and all the other platforms – but, even if you've got good engaging content to post, you still face the issue of getting the audience that you want – your potential future customers – to see it, engage with it and react to it. Otherwise, as I can tell you from personal experience, you might as well be writing or talking to yourself.
Then, even if you can still do all that yourself, you need to go on doing it. Week after week. That's a lot of work, much more than most people realise, and getting minimal engagement can be demoralising at best. It takes time and a lot of experimenting to get it right. So you need to contract help.
That can be bought cheaply – there are dozens of outfits offering ongoing social media packages for a few hundred pounds a month. However, unless you're absolutely certain of the quality of your media, and just "want it out there" without really caring about the quality or quantity of the people who see it, it's a waste of money. And, in my experience, those companies' upgraded packages, that cost double or triple, are little better.
But I've talked about all this on another podcast. Let's get back to International Expansion – and specifically selling services, or for that matter goods, in other countries using all these digital tools. Selling services or goods that aren't "click and buy", that are largely or completely bespoke to each customer for each order.
If you're already reaching potential new customers in your home country via your website or using social media, you can of course do the same to market in another country, with a few important provisos.
If you're not, or if your service can't easily be replicated for another country, start by thinking of how to reimagine your business. You have to think of services as products – or, as I was taught a long time ago, to "productise" your services. The fundamental here is not to be selling time – hours or days of effort. You want to be selling a "finished product" – or in this case, a finished service. Deliver a completed service to a customer for a firm fixed price that you've negotiated, and they won't care if it took you a day or a month to do; what that means is that you open up opportunities to deliver services more efficiently. The ways in which you can do that are of course different for every business, every service.
If the whole service can't be delivered to a foreign customer, try breaking down the processes that you carry out for customers here into smaller components – and pick the ones where you're really good, and really add value. That puts you in a position to work with local partners who have established sales channels in their countries but don't have the skills or service set that you have. It's essentially the same as being a parts manufacturer – instead of making and trying to sell whole cars to consumers, you sell the controls that you specialise in – and the bits that have the greatest value – to local manufacturers in other countries. In the same way, if you're, say, a solicitors, you wouldn't easily be able to sell most of your services in another country; but if you've developed a very efficient setup for managing and processing legal data, you may be able to sell those services to law firms in other countries.
If that doesn't sound likely to you, let me assure you that it works. A huge number of businesses that don't sell internationally could do this – you just need to start with the concept, knowledge of your business and imagination.
Once you know what you want to sell, it's time to look at how to market it.
Digital – meaning everything from websites to social media to videos and podcasts – is definitely the way to go. It's easy to get started and straightforward to adapt to each international market.
As I said before, just using the same marketing, the same media, may not work at all, and certainly won't get the best results. Adaptation is essential.
Firstly, even if it's an English-speaking country, the culture won't be the same – and that's really important. Even in Australia and New Zealand, probably the English-speaking countries most culturally similar to the UK, people think differently, have different priorities and use and react to digital media differently. Even the language is subtly different. You can't and mustn't assume that the marketing approach that works for you here will work everywhere else – yet, that's what most businesses do. Some of them succeed – but never achieving the same results as if they'd adapted to the culture.
The media you use needs to be appropriate for your new market. It's not just language. Pictures and colours that appeal to markets here may turn off audiences in other countries. Your target customers here may be those who look regularly at Instagram or LinkedIn, but in another country those may be rarely used, with people looking at different networks instead.
In the lockdowns around the world, the common theme is that people have been spending more and more time – often, most of their days – online. But they've been doing it differently in different countries. The media platforms may be international, but they're not equally popular in every country.
How do you adapt? And how can you market effectively and economically, without the need to spend a fortune with agencies and designers?
There are really good digital agencies who can make both local and international digital marketing possible for SMEs at an affordable cost. They work with networks of contacts in many countries; they'll work together to develop a strategy and the content to go with it, and test it out with representatives of your potential market in that other country. Even before that, they can work with you to refine the service product that you're best placed to sell and help you make it right for your new market.
Importantly, you'll also need your new digital agency friends to have a reliable and accurate methodology for tracking success and failure. You need to know how many of the right people see your message, and how they react. They'll need to be nimble to adapt to make the message more effective and reach more of those right people.
There's a lot of ways to grow internationally. Right now, the way forward is to exploit digital media as a means to reach markets around the world. It's easier than you may think; but it's got to be done right. If you're interested, I recommend you start by asking for advice from others; a lot of it comes for free, mine included! Feel free to get in touch with me, or, if you want to know more about digital marketing, with my friend Vinicius at VINX Digital.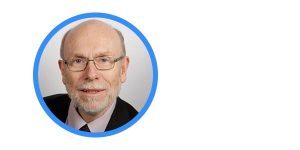 In the podcast Oliver refers to the digital media company he and GrowInternational have worked with, VINX – for more details check https://vinxdigital.com 
More details can be found on the links below.
LISTEN NOW
GET IN TOUCH WITH OLIVER DOWSON
LinkedIn: https://www.linkedin.com/in/oliverdowson1/
Email: [email protected]
Similar works
Any facts and opinions presented in this content are those of the author or speaker. The inclusion of this content on the Grow through International Expansion platform does not imply endorsement by the platform owners of such facts and opinions nor by any business represented by interviewees or contributors. Whilst every care is taken to check facts and figures, we accept no responsibility for their accuracy. Please advise us of any discrepancy and we will endeavour to correct the information as quickly as possible.