Mentoring Startup Expansion Plans #27
Most ambitious small business owners who want to grow big know that they need to plan international expansion. Most times, though, they're not sure where to go, what to do or how to do it – or they have preconceptions (and sometimes prejudices) that direct their thinking towards a specific market or country.
The entrepreneurs who seek independent advice either don't have such preconceptions or are prepared to have them blown away. They've mostly already talked to the normal sources of advice, for example the government department in their country that encourages and supports international trade.
Our Host, Oliver Dowson, often gets asked how he goes about advising these people, and how his approach differs. He told us:
"Well, to start with I try to understand their product or service and their business model. That almost always means me and my colleagues doing some initial research of our own. We then meet up and talk about their ambitions, the challenges they face and where they see the best opportunities.
"My mission in every case is to advise them on what I see as their best approach specific to their business, drawing on my experience and knowledge of other countries. I always start with the same objectives – to find an international expansion solution for them that
• will generate a positive financial return quickly
• will give the company real long term value growth
• is within their capabilities and budget
• will cost as little as possible to realise
• will get the wholehearted support of their colleagues and staff
• will measurably improve the visibility and success of their existing business"
In this podcast, you're going to be listening in to a soundclip from an introductory meeting that Oliver recently had with Sheila, a business founder who fits right into that category. She's originally from the USA but now lives in the UK, where she runs a small, growing and successful business in MedTech. She'd told Oliver that she's really ambitious to take it to the next level. Kindly, she agreed to having part of their meeting recorded for this Grow through International Expansion podcast series. However, as we're sure you'll understand, she'd prefer not to give out her full identity or company name.
If you or anyone you know in business would be interested in talking to Oliver about how international expansion could best work for your company, just get in touch – it's free – there's a button on the home page of https://growinternational.org or email [email protected]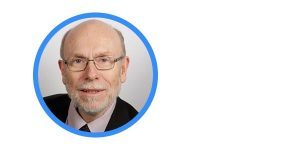 LISTEN NOW
Transcript
Oliver (Intro):
Hello and welcome to the Growing through International Expansion podcast. I'm Oliver Dowson.
Today you're going to be listening in to a soundclip from an introductory meeting that I recently had with a potential customer. You can think of it as a sort of mentoring session.
Most ambitious small business owners who want to grow big know that they need to plan international expansion. Most times, though, they're not sure where to go, what to do or how to do it – and that's where I and my team at ICC come in. We've got a great example here on today's podcast.
So recently I talked to Sheila, a business founder who fits right into that category. She runs a small, growing and successful business and she'd told me that she's really ambitious to take it to the next level.
Sheila, it's great to meet you, welcome, and thank you for agreeing to have our chat recorded for the Growing through International Expansion Podcast!
Sheila: Hi Oliver, it's great to be here, thanks for inviting me. I'm really hoping you can help me.
Oliver: I'll certainly try. Let's start by finding out a little about your company. Tell me what you do?
Sheila: we've created unique software and training for DNA analysis that helps clinicians anticipate future conditions and avoid misdiagnoses
Oliver: Tell me about your markets
Sheila: Well, right now we're selling directly to a few hospital trusts and to specialist consultants in the private sector. In the future that should expand to a much wider market both in private and public healthcare. And obviously, as we're talking today about international sales, those markets will be a bit different because of the various kinds of healthcare systems.
Oliver: that all sounds incredibly interesting. Has the business been successful?
Sheila: yes, it was difficult at first, but now we're into our third year and turning over around a million a year and I have 7 staff
Oliver: that's impressive, well done! Are you profitable yet?
Sheila: well, not up to now, but we do expect to turn a small profit this year.
Oliver: and after that?
Sheila: well, our Business Plan is for us to have a turnover of 10 million with a profit of 2 million a year within 5 years, and we've been pretty much on track up to now
Oliver: what issues hold you back from getting more profitable?
Sheila: we have a lot of fixed costs, so it's critical for us to increase our sales, as the margins keep getting better
Oliver: what are the biggest fixed costs?
Sheila: it's really mostly staff costs. Right now, we need people who are highly skilled and able both to sell the service and support the users. As we grow, we'd need more people, but we wouldn't necessarily need the same skills and they could manage a much bigger volume of customers.
Oliver: so you're thinking of selling services outside this country?
Sheila: Exactly. We figure that our services would sell really well in any other country, but ideally it has to be English speaking as we're still developing, and translations would be a hassle at this stage
Oliver: Have you already got a plan?
Sheila: well, I'm American, so naturally I'm thinking of the States. It's the biggest and richest market.
Oliver: And what's stopping you? Is it just money?
Sheila: Well, obviously that's a big consideration. I really want to grow without having to go out and look for more investment, as that would take our eyes off the ball and risk slowing down development. So I guess I'm like everyone else in business – I want a bigger market and more profits but don't want to have to spend a lot to get them!
Oliver: Can you service the market remotely from here?
Sheila: No, that's our main issue. We could do the customer support and admin from here, but we'd still need people on the ground to do sales and training, at least while we're still developing
Oliver: Surely the customer support would be an issue too because of the time differences? You'd need your staff here to work until 1 in the morning to cover the West Coast working day
Sheila: Yes, hadn't really thought about that.
Oliver: And it's a huge country. Could you manage all the on-the-ground sales and support you need from a single base, perhaps somewhere central like Chicago or Minneapolis?
Sheila: I don't think so, at least not at first. There's a lot of contact needed with the client.
Oliver: but Americans are totally used to video conferencing, can't you use that?
Sheila: only up to a point. In the future we hope to get there, but right now, while we're still learning, we often need to be there. We need to work with them on medical records and have confidential discussions. Medical guys don't always trust conference calls for patient confidential data
Oliver: One option then would be to start small, set up in a strategic location on the East coast where there's state of the art medical facilities that could create your first US market, and good availability of qualified personnel to hire. And it's only a 5 hour time difference, not easy but more manageable.
Sheila: Good idea! So – New York or Washington?
Oliver: Not necessarily. They're really expensive locations to get started. I'd suggest looking at Boston or Philadelphia, for example, or even Baltimore. It's easy enough to service NY and Washington from any of those.
Sheila: sounds like a great plan. I've got family in Boston and that always helps. And there are some really world famous research centres there.
Oliver: well, before you commit to that, let me suggest something completely different. But first a question. You said that you're still refining your software and service. I know that software is never finished, but how long do you think before you've got a really well established and stable offering, perhaps that doesn't need quite so much effort to sell?
Sheila: (laughing) well my team keeps telling me next week, but I'm guessing more like two years!
Oliver: OK then, how's this for an idea? Don't start with the USA. Start with South Africa.
Sheila: South Africa! Not somewhere I would have thought of. Why? What's your thinking?
Oliver: Well, we'd need to do some specific research, of course, but it seems to me that it ticks a lot of boxes. It's English speaking. It's got a well developed health service. It's small compared to the USA, of course, but much more easily managed, and staffing and infrastructure costs would be much lower. So, I'm thinking it could be a great place for you to try out sales to a new international market. It's much lower risk. You'd also be able to do much more of the customer support and admin from here, as the time zone is almost the same – just an hour or two's difference.
Sheila: That's really interesting. We met a team from Johannesburg at the conference I addressed last month, and they were really positive. I'd never realised that there was so much going on there or that some of the facilities are so advanced.
Oliver: Good, so you're even got a potential customer! And here's another idea. If you train up staff in South Africa to do the customer support and admin, you'd be able to work in reverse and service your home market here using your resources there. You'd save a lot and it could make a big improvement to your bottom line.
Sheila: Actually, we're having real difficulty recruiting qualified people here. Perhaps it would be easier over there. Interesting.
Oliver: So, Sheila, I know this has only been a real quick discovery intro, but I hope you've got some useful ideas already?
Sheila: Absolutely! Where do we go from here?
Oliver: Well, I hope you'll want to allow me and my team at ICC to help. The first stage is our Investigation Pack. That will start with a proper detailed meeting with you and key members of your team, covering all the things that we've discussed before and many more. We'll need to get into lots of specific detail about your company and your services. To give you some idea of the level of detail, that typically takes about half a day. Then we'll go away, consider the options and do some research to validate and cost what we believe to be the best ones for you. Those are the ones that we think will give you the quickest "bang for the buck", as you Americans would say! But not just that, ones that will lead to the greatest success for your company.
Sheila: that sounds fine – but what happens then, you just send us a report?
Oliver: No way! Sure you'll get a detailed written report, but not until after we've met with you again, explained our thinking and got your feedback. If you're not happy with our ideas, we'll take another look. The final report will be a road map that you can put to practical use – your Business Plan for International Expansion, if you like
Sheila: Sounds like that'll cost me a lot of money
Oliver: We quote a fixed price. I think you'll find it's much less than you're thinking – and of course, if you're not satisfied that we've done a good job, you'll owe us nothing.
Sheila: But then there's all the investment in setting up abroad
Oliver: True, but our mission is to make your new international operation pay for itself in the first year and be cashflow positive from Year 2. Your sales, your profits and the value of your company will all grow
Sheila: That's great. It's been really good to meet you
Oliver: Likewise, Sheila, thank you for coming in and joining this podcast.
Conclusion: So, listeners, I hope you've found this as interesting as Sheila has. If you're running a business or know someone who is, and would like to discuss how international expansion might work for you, get in touch with me. I'll be happy to have a free introductory video conference meeting with you.
Thank you for listening. Remember, International Expansion is easier than you may think.
Similar works
Any facts and opinions presented in this content are those of the author or speaker. The inclusion of this content on the Grow through International Expansion platform does not imply endorsement by the platform owners of such facts and opinions nor by any business represented by interviewees or contributors. Whilst every care is taken to check facts and figures, we accept no responsibility for their accuracy. Please advise us of any discrepancy and we will endeavour to correct the information as quickly as possible.