Credit Where Credit is Due – Giving Confidence to Exporters with Andy Moylan | The Export Hub #57
There seems to be a general agreement that companies – both in the manufacturing and services sectors – could export a lot more than they currently do. If that's so, what's holding them back? My guest in this podcast, Andy Moylan, points to two key factors. One is simply the lack of accurate information and advice backed up by real practical experience. The other is fear of not getting paid. It can be bad enough chasing payment in your own country – but how do you go about it in a far distant one, and what can you fall back on if all else fails?
Andy has worked with exporters for over 30 years and his knowledge of the hurdles they face is encyclopaedic. His business, EFCIS, is a credit broker that exists to insure exporters against loss. He and his team have developed a unique process that they call De-Risk that would be exporters can use to assess the risk of a potential overseas customer from defaulting before they invest time and effort in preparing a quotation. From what I've seen, it looks to be one of the most useful, comprehensive and powerful tools available to exporters – and, better still, at no charge.
So that's the "not getting paid" problem resolved – but what about the lack of good practical information? Andy and his team have come up with a solution to that too. 6 months ago, disenchanted with the negativity surrounding Brexit, Andy created the Export Hub; a non-profit making website with the sole purpose of helping small businesses export with confidence and certainty.  That's intended to grow into a comprehensive resource of contacts and useful articles, all written by experienced people who have "gone there and done that". It's a similar philosophy to our platform here, Grow through International Expansion, but with a specific focus on encouraging exports.
As you'll hear, Andy is a plain speaking entrepreneur. Over the last 30 years, he has helped many small businesses and household brands to export; from identifying the risk in their export plan to raising finance and protecting their sales ledger. Never content to follow the herd, he and his team have always looked for new solutions, and have developed a range of online tools.
Andy is a headline speaker at events around the world, where he shares hard won insights, practical case studies and experience on exporting.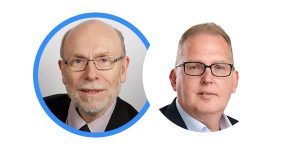 More details can be found on the links below.
LISTEN NOW
CONTACT DETAILS AND LINKS
Website: www.theexporthub.com
Similar works
Any facts and opinions presented in this content are those of the author or speaker. The inclusion of this content on the Grow through International Expansion platform does not imply endorsement by the platform owners of such facts and opinions nor by any business represented by interviewees or contributors. Whilst every care is taken to check facts and figures, we accept no responsibility for their accuracy. Please advise us of any discrepancy and we will endeavour to correct the information as quickly as possible.