A Trade Association Crossing the Water to Saudi with Karolina Peret | British Water #55
There are Trade Associations for all sorts of business sector. I suppose that most of those of us who aren't and have never been members think of them as networking forums and lobbyists, but they also bring a lot of other benefits to their members. Those members may be competitors of each other, offer complementary services or products or just simply draw talent from a common pool of professionals.
Lobbying and influencing is, of course, a key role. At any time, the ability to influence legislation that affects the industry is important, and by combining the resources of its members, an association can sway governmental and public opinion in its favour much better than any individual company could. From an international business perspective that's critical at this time, with all of the negotiation of trade deals just starting.
A key element of international trade is the need to meet agreed standards, through registration, regulation and certification. Trade Associations are typically the ones that these certifications are created and managed. Furthermore, they then usually arrange training courses, seminars and workshops so that the members' employees can attain the necessary qualifications.
Trade associations also enhance and facilitate international trade through practical support for exporting their members' products and services.
So, if you're planning international business, and arguably even if you aren't, there's a lot of potential value in joining the trade association for your industry.
In today's podcast I'm talking with Karolina Peret, the International Manager for British Water, the Trade Association for the water industry.
Karolina is responsible for British Water's global programme through the International Forum (IF).  With an international background in the aquatics and environment industry, she brings in-depth knowledge of water and waste-water related issues. Karolina's education is complemented by an MSc in engineering, a passion for sustainability, and broad experience in the private and government sector.
British Water
Karolina leads the International British Water portfolio to seek out global markets and opportunities for UK water and waste water supply chain companies to help them export. That includes events, scoping and business development visits, liaising with multi-nationals, world governments and representing the UK water industry in Great Britain and all over the world. British Water's aim is to align with the United Nations Sustainable Development Goals in the interest of helping develop and promote drinking water and safe sanitation for developing regions of the world.
Business Development in Saudi Arabia
In a few weeks, she'll be leading a UK delegation to Saudi Arabia for a week of intensive business development meetings. Today, though, she's talking with me about her role and the value that British Water brings to its members and the UK as a whole through their exports.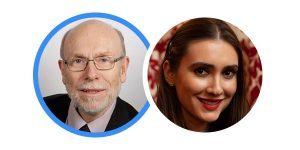 More details can be found on the links below.
LISTEN NOW
Contact details and Links
Website: https://britishwater.co.uk
LinkedIn: LinkedIn page
Similar works
Any facts and opinions presented in this content are those of the author or speaker. The inclusion of this content on the Grow through International Expansion platform does not imply endorsement by the platform owners of such facts and opinions nor by any business represented by interviewees or contributors. Whilst every care is taken to check facts and figures, we accept no responsibility for their accuracy. Please advise us of any discrepancy and we will endeavour to correct the information as quickly as possible.