Joint Ventures – Gaining Benefits and Avoiding the Unexpected #48
Following a previous episode about finding a partner in another country, in this GrowInternational podcast our host, Oliver Dowson, talks from his experience about the benefits and perils of starting Joint Ventures abroad. Whilst Oliver's specific experience relates to creating operations to carry out administrative services, the lessons he learnt are equally relevant to those looking at JVs as a route to selling or manufacturing goods in a new overseas market.
LISTEN NOW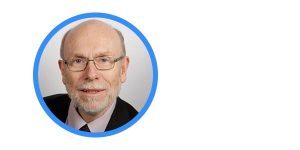 Similar works
Any facts and opinions presented in this content are those of the author or speaker. The inclusion of this content on the Grow through International Expansion platform does not imply endorsement by the platform owners of such facts and opinions nor by any business represented by interviewees or contributors. Whilst every care is taken to check facts and figures, we accept no responsibility for their accuracy. Please advise us of any discrepancy and we will endeavour to correct the information as quickly as possible.