Have you considered Georgia as a country for international business expansion?
International business expansion can bring even more successful and rapid results where there are unique opportunities. So I'm always on the lookout for them, especially in countries that aren't top of most people's lists. Recently I visited Georgia, and discovered there an incredibly exciting pace of growth in a beautiful and welcoming country that exceeded all my expectations. As soon as you step off the plane you start to see the potential.
Georgia – a country with potential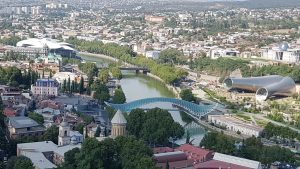 It's a small country with a population of just 3.5 million, and from 1921 to 1989 was part of the USSR. Now it has reverted to proud independence, and is capitalising on its geographic position at the "crossroads of Europe", a logical transport link between Asia and Europe. As a result, most Foreign Direct Investment has been in infrastructure – new rail lines and motorways, and a deep water port in Anaklia on the Black Sea coast. A lot of this has been part of the New Silk Road (or Belt and Road) initiative funded by China.
Indeed, unlike many countries, Georgia has been enthusiastic about Chinese influence and investment, and became the first country in Eurasia to conclude a Free Trade agreement with China in 2017.
The country scores extremely well on many international business metrics. It ranks 16 out of 178 for Economic Freedom, ahead of Germany and 9 out of 190 for ease of doing business.
Now the country is starting to focus on other opportunities, and I see excellent potential for mid-range businesses – but it will be necessary to act quickly to grasp the best chances.
At present, getting there can be a challenge – there are relatively few direct flights from Western Europe to the capital, Tbilisi (and only 3 a week from the UK), and almost all of those arrive and depart at an unconscionable hour of the early morning. It's hoped that will begin to change as budget airlines negotiate access to Batumi, another airport convenient both for the capital and the coast. Once landed, immigration is a breeze, and it's just the first warm welcome one receives.
Georgia is changing fast
In recent years Georgia has modernised rapidly, with glitzy new buildings and malls, but all the history has been retained. The old town of Tbilisi is charming, and the remote cave monasteries fascinating – and between the two is some of the most beautiful countryside in the world. The coastal resorts are similarly stunning. Costs are low, the people are welcoming, summers are hot and sunny, the food is delicious – and it's the country where wine was invented (say no more). The potential for developing tourism, therefore, is huge, and so the hospitality sector is arguably the top motive for FDI.
The country is also justifiably proud of being rated the 3rd safest in the world, and ranks highly for ease of doing business, economic freedom, lack of corruption and economic stability.
Taxation, an important consideration for most businesses, is simple and low – it claims to be the 9th lowest tax burden country in the world – and new policies being introduced since 2017 make the system more attractive still.
I met with the Ministry of Economy, and learnt that their other priorities are energy, transport and manufacturing. Even without attractive government incentives, the free trade agreements with the EU, EFTA, CIS, GSP and Turkey, and now with China, availability of a young educated workforce with low labour costs (average US$ 355/month) and inflation at a low 4.2% make a compelling case for considering manufacturing.
One thing there is no shortage of is water, and only 20% of the potential for hydro-electric generation has been exploited. The opportunity here is not just for domestic sales as the economy expands, but in exports to Turkey and Russia, neighbouring countries with power deficits.
Given that it has a well educated workforce and that employment costs are low, it also strikes me as a good hub for Shared Service Centres and BPO, particularly from the viewpoint of servicing Asia and Central Europe.
It's another country off the usual business radar, but almost every type of business should seriously consider opportunities for them in Georgia – the time is right.
You can find Georgia government information on expanding to or just investing in Georgia here
If you just want to go and take a look for yourself as a tourist, Georgia tourist information is here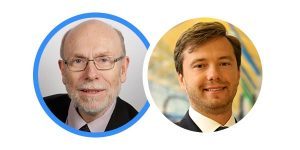 Click here to listen the episode: Gateway to the Baltic States and points East with Martins Tiknuss #20
Oliver Dowson offers free initial consultations on any aspect of international expansion to Georgia or any other country – just get in touch via our contact page