Why would any country downsize its Investment Promotion Authority (IPA) now, of all the times?
It's in every country's interest to attract all the Foreign Direct Investment (FDI) that it can. Investment brings jobs, foreign exchange, tax revenues, GDP growth, wider international recognition and stature, not to mention all the less obvious but still important political benefits.
OK, big, well-known countries with strong economies – United States, Germany, UK, many more – don't need to promote themselves to get noticed. Businesses looking to expand internationally are automatically attracted to them. They're the countries entrepreneurs think of first. So perhaps they can take their foot off the accelerator when a country is preoccupied with other priorities. But even they're in competition with the other countries to attract FDI; it's a long haul to success, and even the slightest relaxation risks losing momentum.
But smaller countries – my beloved group of "countries not on the usual business radar"? They really can't afford to relax.
So I was shocked when I learnt that the Uruguayan government was not only cutting the budget of its very successful UruguayXXI IPA, but imposing a new set of reporting rules and structures that look set only to create more bureaucracy and obstacles to progress.
It's certainly true that companies all over the world are right now focused on surviving and growing out of the pandemic, with plans for international expansion off the boil for the time being. But, as any good salesperson will tell you, if clients have a reduced appetite to buy, that means you have to try harder, not that you cut back too. And IPAs are sales people. Their job is to "sell" their country.
Over recent years, as readers of my articles and listeners to my podcasts will know, I've become very impressed with Uruguay as a business destination.
I don't have any personal affiliation, and nobody's paid me to say that. It's my honest opinion, and I've spent long enough in every country in South America to recognise and appreciate the differences between them.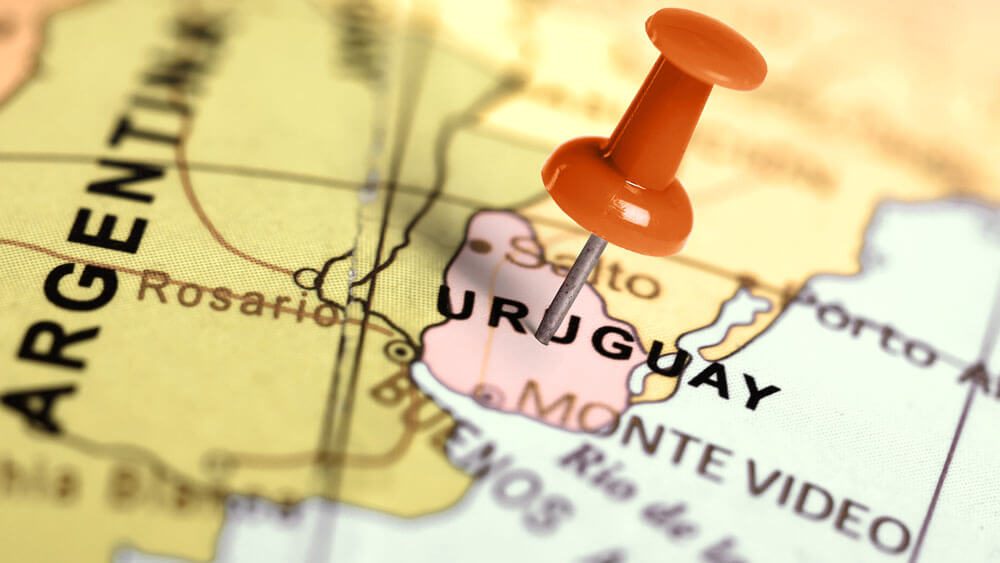 Uruguay's a great little country with myriad advantages for the international expansion of all sorts of companies.
Much though I love all countries in Latin America in their own way, it's difficult to think of another that ticks all the boxes in the way that Uruguay does. And yet, it's very definitely off most people's business radar. Ask an American or British entrepreneur – or even a Spaniard – to name ten countries in South America, and probably fewer than 10% would include it in their list.
That's where UruguayXXI comes in.
It gets the country noticed by entrepreneurs who'd otherwise overlook it. Most of them won't be planning expansion to South America then, but in time they will – and then they'll remember, and get back in touch. But they need to be reminded regularly.
That's something that the UruguayXXI team have been good at doing. It's a small team representing a small country, consistently punching above its weight over the three or four years I've been aware of them. They're staffed by great young people who love their country and are totally committed to representing it to the rest of the world. I don't know, but I don't think they're paid a lot. I know that they've struggled to get budget in the past just to do some pretty basic promotional activity. They don't spend much on advertising; instead, they rely a lot on building relationships with friends in other countries who help spread the gospel. So I can't imagine how they can cut costs without cutting staff numbers and cutting out a lot of the very limited promotional activity they've spent money on in the past.
As I know from personal experience, cutting staff in a company or any organisation that thrives on the dynamic enthusiasm of its people can only act as a disincentive to those who remain. Instead of the ones who stay working as hard as they did before, they'll always be casting an eye over their shoulders, and wondering if they'll be next for the chop.
From a governmental perspective, I can understand that there may be friction and dissatisfaction with the leaders of an IPA. I don't know if that's the case here, but if it is, the mission should be to replace those few at the top, where possible with internal promotions, not by trying to force savings. Simply cutting budgets in any organisation often results in the top people – who are likely to be dollar-for-dollar the least effective – keeping themselves in post, instead pruning the young talent pool on which the success of the organisation depends. And if the leaders are unpopular with the owners (in this case the Government) then they're probably unpopular with the cohort of staff too.
Change can be good, and change is of course necessary.
The pandemic has fundamentally changed most businesses around the world. IPAs need to react to that, latching onto and embracing the new opportunities it presents.
Many employees in services sectors have now successfully worked from home for six months or more. One of the things that has proven to employers is that they don't need so many people in the office, and a lot of jobs could be done from anywhere in the world. That's a great opportunity for countries like Uruguay.
Retail has been decimated. People who never shopped online before are now addicted. Getting goods to customers around the world depends on effective and flexible logistics. Something in which the country has developed great skills and systems. Another great opportunity for Uruguay.
That's just two sectors of opportunity. There are many more. Every country can identify its own new advantages and opportunities and promote them to the business world through its IPAs.
OK, there won't be any massive new foreign investment in 2020 or even in at least the first months of 2021 – but it will happen eventually.
Vaccines and treatments will be found, new ways of living and working will fully evolve. It'll be different to the past, but it'll be fine. Businesses will start planning international expansion again, and they'll need ideas and help. Inspired IPAs of dynamic countries that can promote new solutions that address the new normal, while at the same time attracting the FDI that their country so desperately needs, will really come into their own.
I hope that Uruguay will be one of those countries and that the lovely skilled, enthusiastic and energetic team I've come to know and respect is leading the charge.
It's not just Uruguay of course. Every country is strapped for cash now. All need to cut costs somewhere. But IPAs are not the right place; they're a necessary investment for the future.